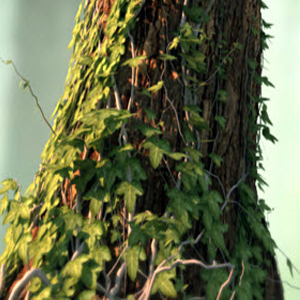 .
.

.
"O, Moarte, ce ti-as Plati,
Vita Verde Iadara,
La mine de n-ai veni,
Vita Verde Iadara,
Dat-as Aor si Arjint,
Vita Verde Iadara,
Sa nu ma bagi in Pamant…"
…………………………………………………………………
Iedera inseamna Moarte… ca si Vascul - "Floarea Persefonei".
Mai intelegem asta?!… sau…
O intelegem ca… "Simbol al Vietii"… si alte elucubratii…
………………………………………………………………….
Tyrsul este un Sceptru… iar Conul din varful sceptrului este un Trofeu luat Adversarului….
Mai intelegem asta?!… sau…
…facem o varza bogata si gogoloatza dintr-o prostie…
Tyrsul Reprezinta Victoria Iederei asupra Pinului - "vesnic verde".
Prin Iedera se Smulge "viata" si "verdele"… Arborelui… Pentru a le da Sarpelui.
Pentru ca… Noi…
Continuam… in PROSTIE…
…sa le dam, asemenea unui Sceptru Barbar… lui DionIsus; Viata si Cunoasterea.
Conul trebuie sa ramana pe Caduceu.
Iar Caduceul nu este nici Toiag… si nici Tyrs. Caduceul este un Dar… facut de Apollon.
……………………………………………………………..
"Vom smulge Iedera de pe Copacul asta… de fiecare data cand vom ajunge aici. Uite!.. parca se bucura si el de Soare! "

.
.
.
Vlad Totoianu

This entry was posted on Friday, December 27th, 2013 at 10:38 am and is filed under
DesTainuiri
. You can follow any responses to this entry through the
RSS 2.0
feed. Responses are currently closed, but you can
trackback
from your own site.